York slack adjuster price is INR ***/- (call us now at 9873537984) for the 3 hole model and INR ***/- for the 4 hole one. Stock is readily available for either and we can send these over to you the very next day once we get the payment from your side. To get the latest price just call us.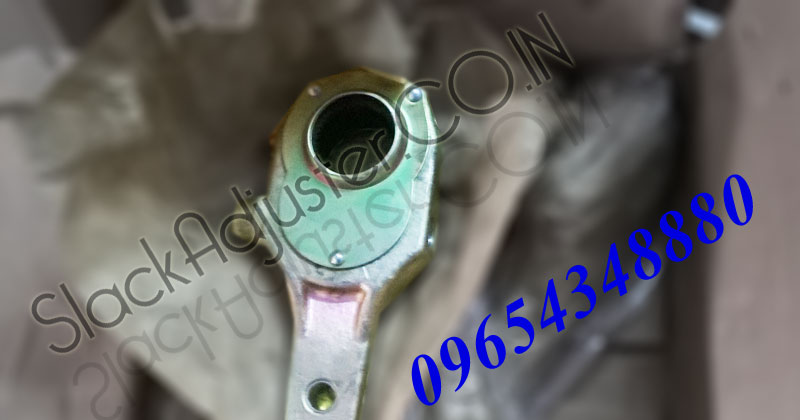 A minimum order of 30 pieces is required otherwise your order will not be processed.
Other charges involved: INR 75 per box for packing charges (1 box = 10 pieces) + 2% CST (if we will be sending it outside Delhi – against C-form, of course) or 12.5% sales tax (for orders received from Delhi).
All York slack adjusters made by Slack Adjuster India are new and have never been used before. They are made from superior grade material and will go on for thousands of kilometers if fitted correctly. The YTE slack adjuster is used in Tata trailers in India. And if you have any questions about anything feel free to get in touch with us.
These York slack adjusters are new and have never been used. Slack Adjuster India always sell new parts. Every single part that goes off the production line is checked by our trained engineers.
Tip: Do you know how important are Slack Adjusters in a trailer and truck? This item connects the brake chamber's rod to the foundation brake camshaft. This in turn rotates the camshaft when you press the brake pedal.